Five Major Success Tips To Know When Starting Your Home-Based Business
Five Major Success Tips To Know When Starting Your Home-Based Business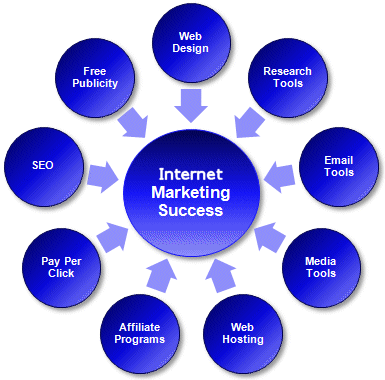 What a great opportunity you are creating for yourself by starting a home-based business.
This is the right time!
According to Forbes Magazine, more than 80 million Americans will be starting a home-based business within the next 3 to 5 years.
There are many things that you need to keep in mind when starting your home-based business. You may still have your full or part-time J.O.B. (just over broke) and you also have to keep your family's needs in mind.
I want to be very honest with you. Although this will be the most rewarding opportunity you have given yourself, do not think this is going to be easy. It will not. It may be simple but it will not be easy. Nothing worth having comes easy. If it were going to be easy, everyone would be working from home, and everyone would be wealthy.
You have to be very clear on how you are going to fit family and other commitments into your opportunity.
Taking action is key to your success. Losing focus will cause you to take no action.
There are 5 main objectives for you to stay focused on:
1. Priorities
There will be many tasks to accomplish. Do not do them all at once. Break them down into smaller components. You will find it much less stressful this way.
2. Have a "to-do" list
Once you have broken down all your tasks, make sure you have them with you at all times. When you finish one task, delete it from your list. Also, jot down any ides you may come up with so you do not forget them. No matter how good your memory is, under stress you are very likely to forget things.
3. Plan your time
At the end of each day, choose the next days' priorities. Remain focused on those tasks and do not move on until you finish.
4. Set manageable goals
This is very important. When you set your goals, make sure you write them down. Focus on exactly on what time frame you have for each goal. Be very clear on where you want to be in six months and 12 months in the future.
5. Time Spent
Spend time with people who will be a benefit to you and your business. Network with a purpose. Spend less time on income reducers. Spend more time on income producers.
Put these 5 tips into practice and you will see your business grow. You will have the lifestyle you dreamed about.