Can Using Twitter Make You More Efficient?
Can Using Twitter Make You More Efficient?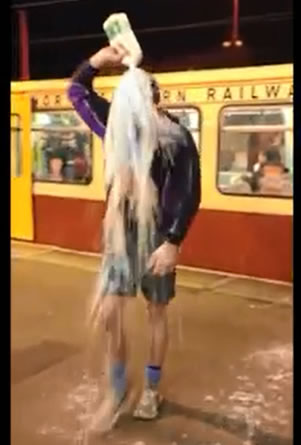 Twitter is just a fad, right – peopled by a herd of sheep who can be categorized into two groups:
1. Those chasing their own tails looking for the next great get rich quick scheme
2. Those who have nothing better to do than to broadcast the minutia of their lives in boring 140-character snippets.
Wrong.
Sure, there's a certain percentage of the 40 million folks on Twitter that may fall into one of these categories. There's always at least a little truth in any stereotype. However, in the right hands, Twitter can be a powerfully efficient tool for business. And, if you're smart enough to be reading this, I'm certain you fall into the latter group!
It's all about connections
Every business has goals to strive for and problems to address that can be placed into two broad camps – both of which can be ably addressed via Twitter:
Connect with potential customers
Stay connected with existing customers
Connecting with potential customers
– Feedback. Want to know why people aren't buying your product? Ask them!
– News. Get the word out about that new and improved product that they WILL buy. Tell people about the new store you just opened in their neighborhood.
– Trends. Following potential customers (or even competitors) can provide valuable insight.
– Your Product. By carefully selecting the people you follow, you can focus directly on those who need your product.
Stay connected with existing customers
– Feedback. Got a burning question you'd love to get answered right now? Who better to answer than your existing customers?
– Loyalty. Strengthen your bond with customers by providing a virtual "face" to talk to, confide in, get advice from.
– News. When you have news to share you want to spread it far and wide. Twitter friends not only get the news from you immediately, they also love to share with THEIR friends.
– Trends. Your current customers can show you what's hot – and what's not – immediately.
– Your Product. Customers know what they want and, if you're willing to listen, they will happily tell you.
And the answer is….
These are just a few ideas to get your thinking started. All of them can be done better/faster/cheaper via Twitter than via traditional channels – and we all know that better/faster/cheaper translates to more efficient.
Goal achieved. Problem solved. Burning question answered.